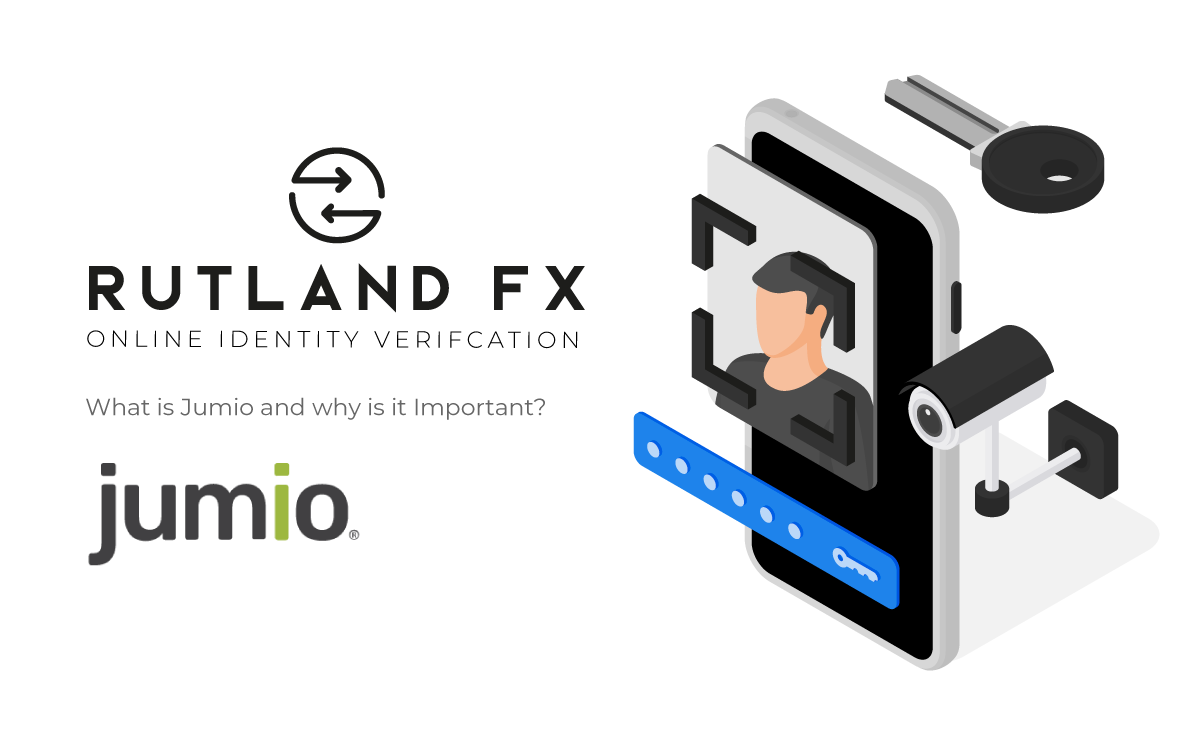 Received a link to complete an online identity verification? Rutland FX and Ebury Partners are teaming up with Jumio to combat fraud, protect your Identity and stay one step ahead of online crime. So what is Jumio? It's an online identity verification software which requires you to take a photograph of your ID and then of yourself. The data will then be independently verified to make sure it's really you signing up with us and not someone else using your data. After you submit your application with Rutland FX you will receive a link via e-mail or text to complete the verification before your account is activated.
Can't I Just Send a Scan of my ID?
You will need to upload a copy of your ID and proof of address when you sign up with us but that does not mean it's really you. We need to make sure that your data has not been stolen and it's not someone else uploading your information without your permission. This extra step will help protect your identity and create a safer environment for all of our customers.
I Clicked The Link, Now what?
After you click the Jumio link it will direct you to the online verification page. We recommend using a mobile device however  a webcam connected to your computer or laptop works. You will then be asked to take a photograph or upload your ID making sure to include all four corners and to ensure that the lighting is sufficient and the image is clear. The next step will be to take a selfie, again please ensure that there is sufficient lighting to avoid needing to go through the process again. After you have completed this it wil be submitted to Jumio to be verified independently.
Is My Data Safe?
Your Jumio submission is independently verified and is not shared with Rutland FX, the only information we receive is whether it passed or failed. You can find our data protection and privacy policy here.
My Jumio Submission Failed, What Should I Do?
In most cases the Jumio submission will fail if the image is not clear or the lighting is too low. Please try again and ensure that all four corners of the ID are included in the photograph, the lighting is clear and the image is in focus.
My Jumio Link Has Expired
After you click the link to start the process you will have a 15 minute window to complete the verification, If you need a new link please contact your account manager or wait for the new link to be automatically sent again.
I Don't Want To Use Jumio, is There Another Option?
There are a number of reasons you may not wish to use Jumio. If you are unable to use Jumio the only alternative would be to get your ID document certified by a Solicitor, Chartered Accountant or Doctor. For more assistance on document certification please contact your account manager.
Still not sure?
If you are still unsure or have any further questions, please call us on 0203 026 0112 or request a callback to discuss your requirements.
Request Callback