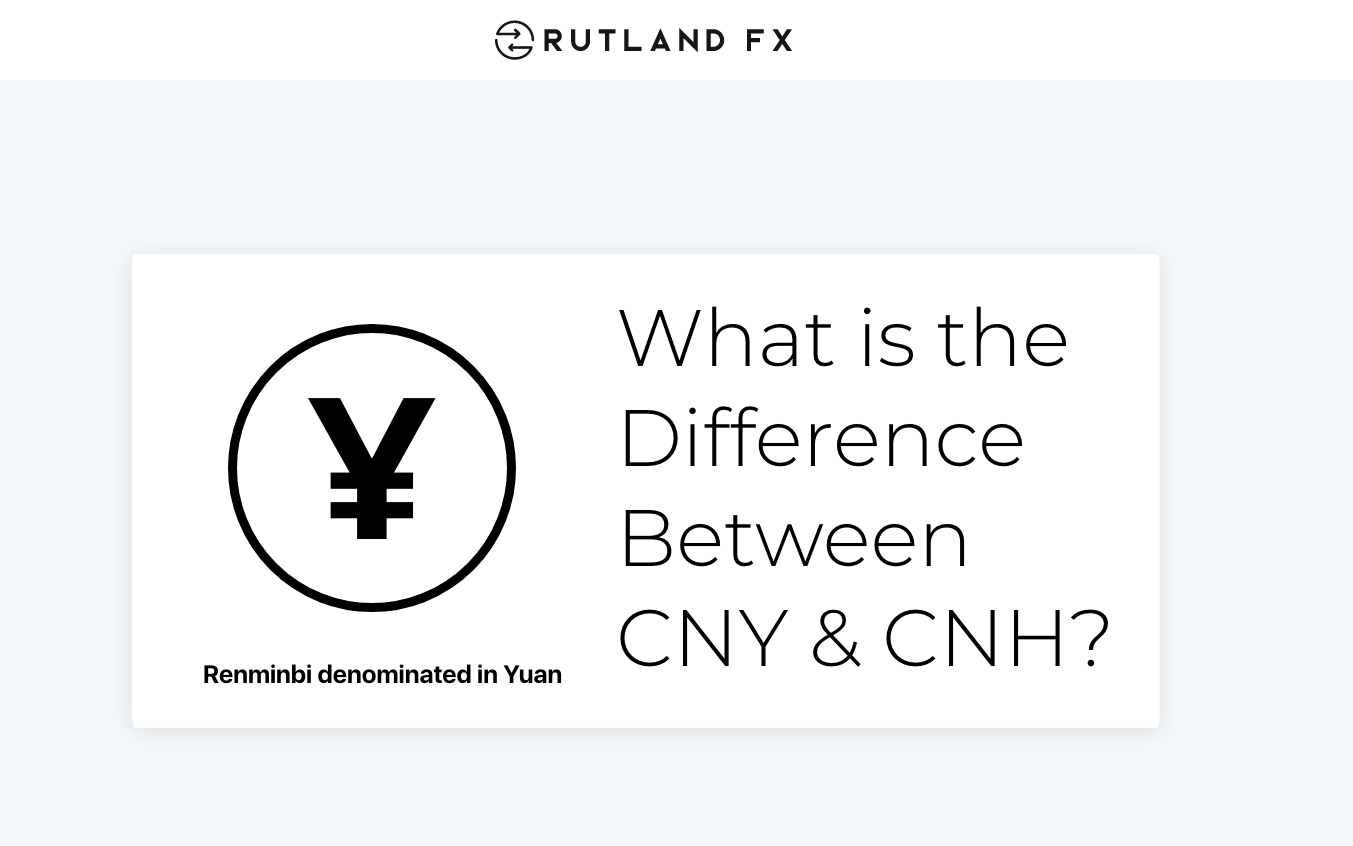 What's the Difference Between CNY and CNH?
CNY and CNH are codes for the currency in China known as Renminbi denominated in Yuan (¥). CNH is the offshore currency and CNY the onshore counterpart. The currencies were originally split as the CNY was under strict control by the Chinese central bank leaving the CNH to be traded freely outside of mainland China. Both the currencies have a close to exact price correlation to the US Dollar and have moved from a pegged regime to a managed float regime.
How to Send CNY to China?
Rutland FX can assist you with a CNY or CNH remittance. If you receive an invoice in Renminbi and its from a supplier in mainland China, you would be issuing a payment in CNY (onshore). If you receive an invoice in Renminbi from a supplier outside of mainland China, it would be CNH (offshore). We send CNY via swift, to do this you would need the account name, IBAN, SWIFT and sometimes the CNAPS code.
What is a CNAPS Code?
CNAPS stands for "China National Advanced Payments System", it was launched in 2008 by the Peoples Bank of China to provide real time settlement services for payments in mainland China and to boost settlement in CNY vs USD. The CNAPS is a 12-digit number and can be considered the China equivalent of a sort code in the United Kingdom.
is Renminbi (RMB) and Yuan (CNY) the same thing?
Yes, it is the same thing,  the renminbi is the local currency that is used by the population of China and the Yuan is the unit of account in China's economy and financial system.
Sending Money Abroad?
If you or your business has a requirement to send money abroad Rutland FX can help you. We offer better exchange rates, same day transfers and no fees.
Request Callback