What is an FX Forward Contract?
An FX Forward Contract is a financial instrument, it allows you to buy a notional amount of currency at a specific exchange rate for settlement at some point in the Future. It is used to hedge out the currency risk of one or a number of foreign payments you plan to make in the future.
What are the Advantages of an FX Forward Contract?
A company that is transacting globally may be exposed to the fluctuations of one or more exchange rates. By booking an FX Forward you are removing the exposure to exchange rate fluctuations and adding more certainty to your cashflow situation.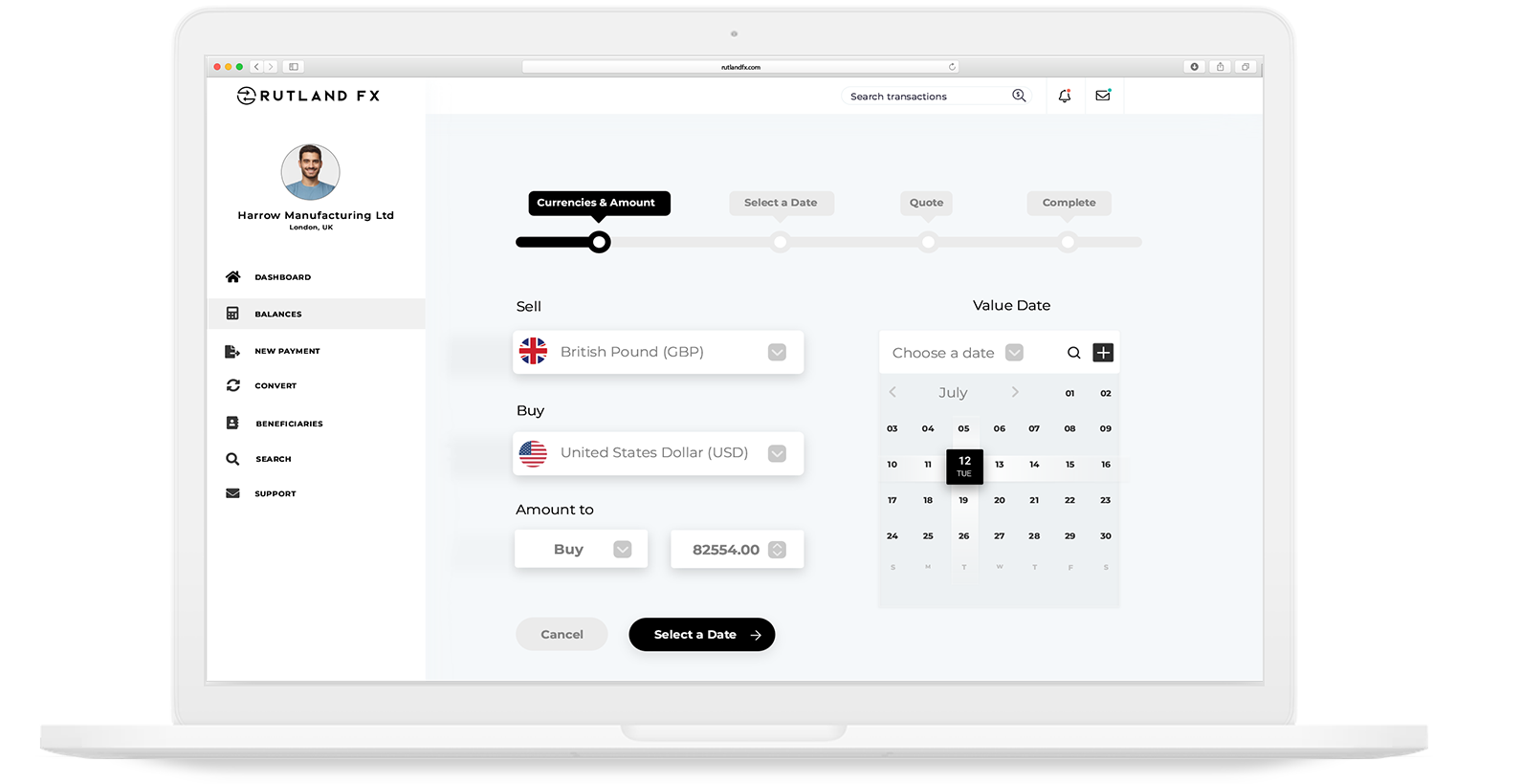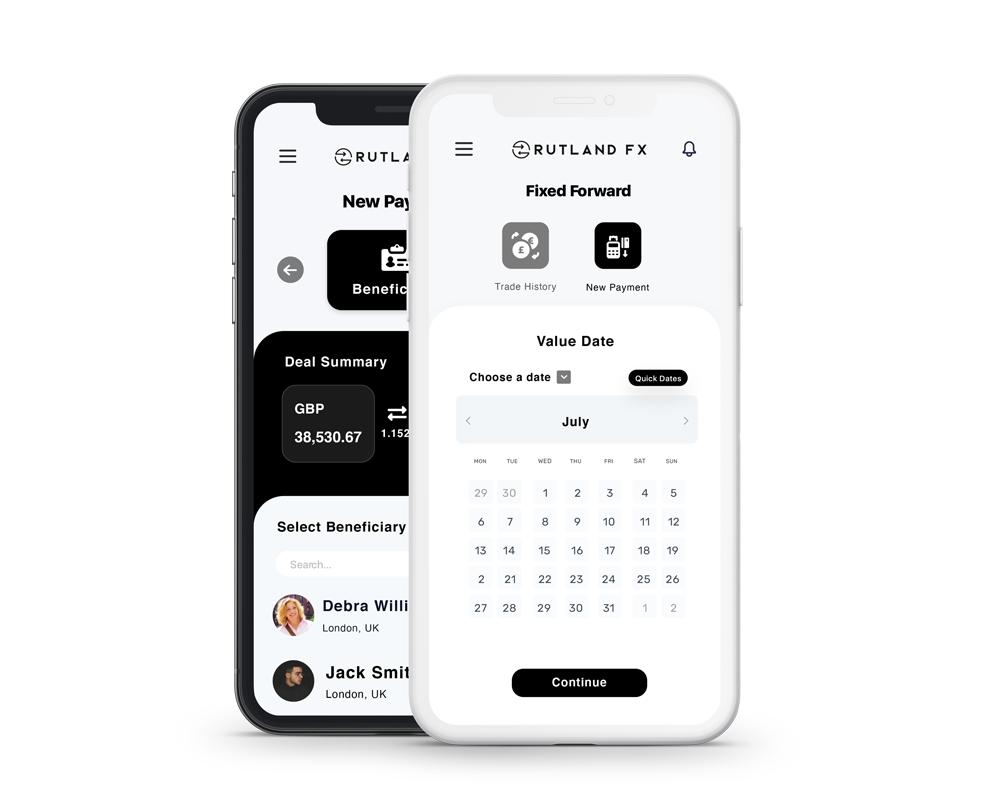 What are the Disadvantages of an FX Forward Contract?
FX Forward Contracts are a great tool in an FX strategy. There are no real disadvantages however it should be made aware that in most cases a small deposit is required to secure the transaction. Should the exchange rate move in your favour after booking the Forward Contract you will not benefit and will still be obligated to settle at the original exchange rate either before or on the settlement date.
How is an FX Forward Priced?
FX window forward pricing is different to Spot FX. You will either gain or lose "Forward Points" based on the interest rate differential of the currencies involved and how far out you are looking to fix the exchange rate. Rutland FX can provide you with FX Forward pricing through our London dealing desk.
Still not sure?
If you are still unsure or have any further questions, please call us on 0203 026 0112 or request a callback to discuss your requirements.
Request Callback